AMT @ Front Royal, VA
Featured: Cultural Mural Art
"Mountain Trails Mural"
Front Royal, VA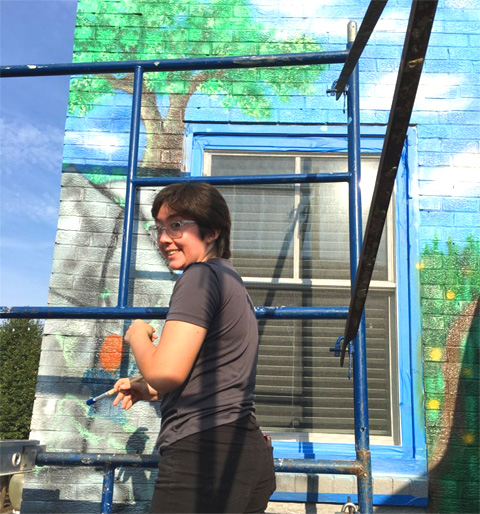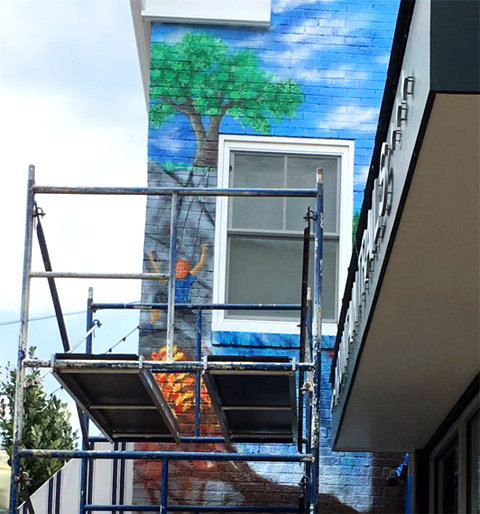 Mural Artist: Jacquelyn Ris
Trail Member/Sponsor: Front Royal/Warren County Tourism
Mural Descriptions
Featured Mural - "Mountain Trails Mural"
This mural art is a depiction of all the things hikers may see on the Appalachian Trail - including rock walls that are great for climbers, waterfalls, the Blue Ridge skyline, and the mountain laurel bushes that are characteristic of our Shenandoah Valley area.
Mural Artist:
Jacquelyn Ris
Location:
120 East Main Street(Mountain Trails)
Mural Mention#1 - "Untitled"
This mural is located inside the Warren County Visitors Center and is displaying a nature scene across a beautiful wide river valley.
Mural Artist:
Patricia Windrow
Location:
414 East Main St(inside Visitors Center)
Mural Mention#2 - "Untitled"
A peaceful valley scene with a rising full moon.
Mural Artist:
Unknown
Location:
7 Kidd Lane
Mural Mention#3 - "Untitled"
Description coming Soon!
Mural Artist:
Jacquelyn Ris
Location:
300 South Street(Turnmeyer Galleries)
"Untitled" Mural Mention #1

Artist: Patricia Windrow
"Untitled" Mural Mention #2

Artist: Unknown
"Untitled" Mural Mention #3

Artist: Jacquelyn Ris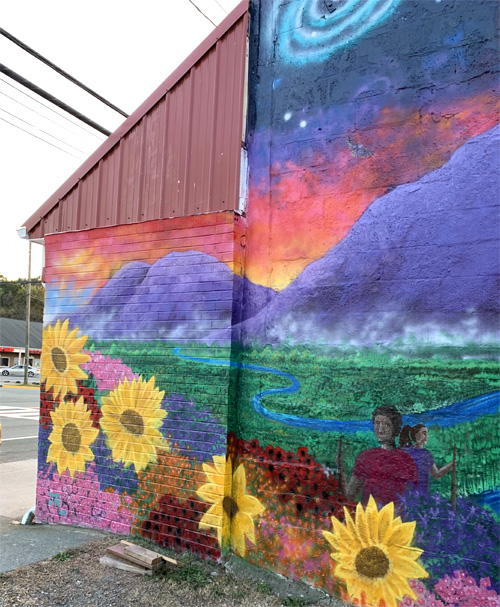 Featured Artist Bio
Jacquelyn Ris As a kid, my family moved around a lot and we lived abroad for many years. For the four years we were in Germany, I saw many breathtaking pieces of art, including those being made in front of crowds by street artists and those embedded in age-old architecture. Though it wasn't these masterpieces that inspired me to start painting, it was my sisters elaborate stick figure drawings. Eventually, I moved from landscapes into realistic portraiture, working on larger and larger scales as I advanced through my art classes in school. Only in the past year have I taken to the idea of working on pieces of art two stories high. More than anything the experience has been a fun ride and a good side project next to my newfound career in cinema.
Copyright &copy Catch the Spirit of Appalachia, Inc non-profit 2016-2099