AMT @ Rutherfordton, NC
Victorian Antique Mall Mural
Rutherfordton, NC
Exit BR Parkway MilePost: 384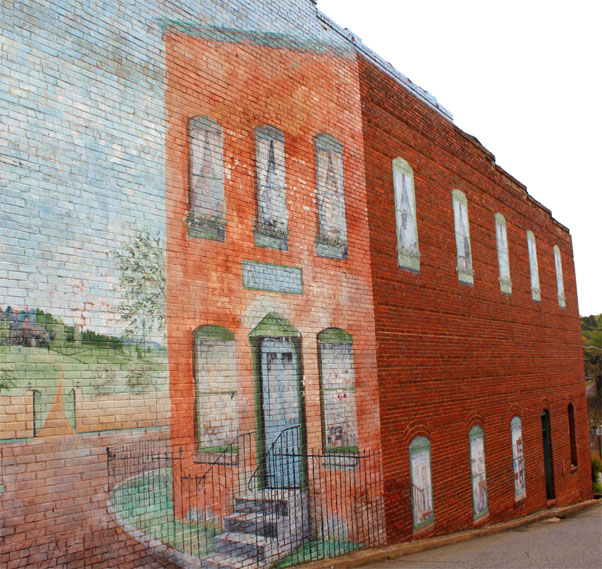 Muralist: Clive Haynes
Trail Member/Sponsor:
VisitNCSmallTowns.com
Mural Mention #1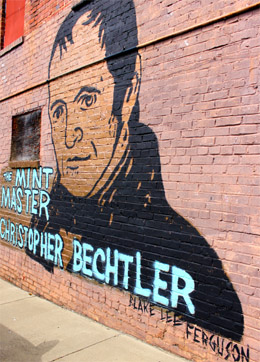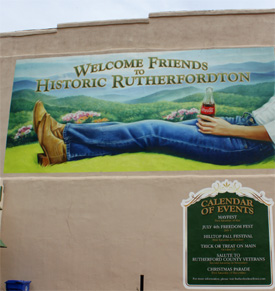 Mural Descriptions
The owner of the Victorian lace Antique Mall, Ann Calton, opened her business in 1988. She knew the artist, Clive Hayes who had painted a mural on a wall inside what used to be his shoe shop in downtown Rutherfordton. Ann asked Clive to to paint a mural on the side of her antique mall. This was the first mural for the town of Rutherfordton. Located at 196 N Main St. While you are in downtown Rutherfordton make sure you check out the other murals all within walking distance. Some murals you will see include: Christopher Bechtler, Welcome to Rutherfotdton as well as a historical Coca-Cola and a Red-Rock mural along with many others. Bechtler House and Museum is also a public museum, located at 130 West 6th Street in Rutherfordton, NC.
Artist Bio
Clive Haynes was born in Atlanta Georgia USA. Has lived in Florida, Japan, England and Italy. Clive has studied Art at Harrow Art Collage and Uxbridge Technical Collage. Received a diploma in Art and Display for Brtish Display Society.

Migrated to North Carolina USA 1986 and started painting murals in 1991, and writing children,s songs and books. Some are soon to be published.

He has painted Murals at, Hollwild Animal Park, Inman S.C., Town of Kings Mountain, Kings Mountain ,N,C., Town of Forest City, Rutherford County Farm Museum (History Of Cotton), Forest City N.C., Rutherford Hospital (Mural of its History) Chimney Rock Park (Nature Murals), Valdeze,N.C. (History of Valdeze), Waynesville Library Mural and Canton Library Mural.
Copyright &copy Catch the Spirit of Appalachia, Inc non-profit 2016-2099